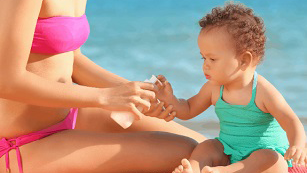 INCI Name
Methylene Bis-Benzotriazolyl Tetramethylbutylphenol
Product performance and Application
ShieldBiso-M has UV protection function of UVB and UVA absorption Methylene Bis-Benzotriazolyl Tetramethylbutylphenol has excellent absorption performance in the field of broad-spectrum UVA, because it is an insoluble particle, its even dispersion can play a better role in UV absorption, and the smaller the particle size is, the higher the UV absorption effect is, therefore it is often used in nano form.
In addition, the absorbed UV energy is transformed into harmless vibration energy through proton transfer and mutual variation mechanism then disappears. Free radicals will not be produced in this reaction, as UV absorber, it will not be damaged after absorb UV repeatedly. The effect is almost 100%. This is also the main feature of Methylene Bis-Benzotriazolyl Tetramethylbutylphenol.
In addition, the report shows that when Methylene Bis-Benzotriazolyl Tetramethylbutylphenol is combined with other UVB absorbers such as Octyl methoxycinnamate the synergistic effect of UVB absorption capacity can be obtained, and it can also be used as a booster of other UVB absorbers.
Current safety of Methylene Bis-Benzotriazolyl Tetramethylbutylphenol
More than 10 years of use
Skin irritation: almost none
Eye irritation: few           
Skin allergies: almost none
Phototoxicity: almost none
Light sensitivity: almost none
Such a result is generally considered to be a safe ingredient in cosmetics which is under normal use. 
Basically, it is used in nano form, but in EU, even in nano form, it is also considered as a component with no problem in skin permeability, and recognized by EU cosmetics regulations.
Technical information
Trade name:ShieldBiso-M
INCI name: Methylene Bis-Benzotriazolyl Tetramethylbutylphenol
Other name: Tinosorb M; Bisoctrizolenol
CAS : 103597-45-1
Appearance: White emulsion
Document download
COA
MSDS
Application experience