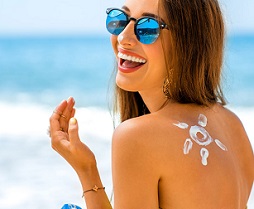 INCI Name
BisEthylhexyloxyphenol Methoxyphenyl Triazine
Product performance and Application
ShieldBiso-S is the most effective broad-spectrum UV filter specially designed for high SPF and well UV protection. It has photostability due to the chemical function of Tris(4-hydroxyphenyl)triazine.
The high contribution to SPF and UVA-PF even in low concentration;
Oil soluble broad-spectrum ultraviolet filter which is used for the formula with excellent sensory characteristics;
Long-lasting protection due to its light stability;
Excellent stabilizer for light unstable UV filter.
Sustainability advantage of BisEthylhexyloxyphenol Methoxyphenyl Triazine without preservatives helps to prevent long-term skin damage in low concentration but high efficiency.            
Added amount: less than 10%.
Technical information
Trade name:ShieldBiso-S
INCI name: BisEthylhexyloxyphenol Methoxyphenyl Triazine
Other name: Tinosorb S; Bemotrizinol
CAS : 187393-00-6
Appearance: Light yellow powder
Document download
COA
MSDS
Application experience