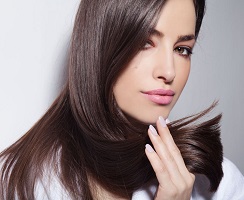 INCI Name
Hexamidine Diisethionate
Product performance and Application
Hexamidine diisethionate is a kind of water-soluble cationic substance with broad-spectrum antibacterial and bactericidal properties. It has high bactericidal and bacteriostatic properties for all kinds of gram-positive and negative bacteria, as well as all kinds of molds and yeasts, and it is very mild. It is very important and widely used in cosmetics and other industries.
Preservative use:
When hexamidine diisethionate was used as fungicide in cosmetics, the dosage was 0.01-0.08%.
Remove dandruff and itch:
0.02% - 0.05% has obvious anti dandruff effect, 0.01% - 0.02% has obvious anti itch effect   
Acne removing formula
Because hexamidine diisethionate has a good killing effect on Propionibacterium acne, and at the same time, it has an inhibition effect on lipase of Propionibacterium acne. It is especially suitable for acne products, especially for water and acne products. The dosage is 0.08-0.1%.
Recipe tips
1 System pH is 3-8, avoid strong acid-base contact;
2 It is a cationic substance. When compatible with anions, it is necessary to pay attention to the proportion of surfactants.
Technical information
Trade name:HairBiso-HD
INCI name: Hexamidine Diisethionate
CAS: 659-40-5
Appearance: White crystalline powder
Document download
Application experience