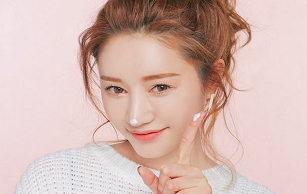 INCI Name
Phenylethyl Resorcinol
Product performance and Application
Phenylethyl Resorcinol is a crystalline solid with low odor, and is one of the most effective tyrosinase inhibitors and effective skin whitening agent. 
Recipe information: 
Phenylethyl Resorcinol can be dissolved in ethanol, glycerin, 1,3-butanediol, 1,2-pentanediol, ActiBiso-PR and polyol 1:3. In order to accelerate the dissolution and make it fully dissolved, it can be properly heated to 40-50 ℃.
Phenylethyl Resorcinol can be directly added into the oil phase. Before emulsification, it is dispersed in the oil phase to participate in emulsification. It has good dispersion in polar oil (such as Dragoxat 89 ,GTCC). 
Phenylethyl Resorcinol can be dissolved in the oil phase first and then added into the hydrogel formulation.
Solubility: Phenylethyl Resorcinol is soluble in diol (1%), but the color of solution will be slightly pink. Octanoic / capric triglyceride or cetearyl stearate can form clear 1% solution.
Recipe guidance - stability
UV irradiation can cause discoloration of Phenylethyl Resorcinol.
Chelating agent: add 0.1-0.2% EDTA disodium to help avoid discoloration.  
Sunscreen: UV absorbers such as 0.5% NeoHeliopan BB (benzophenone-3) can significantly enhance the color stability of the formula. In addition, it is recommended to use opaque packaging materials to store products and avoid sunlight.
The combination of O/W emulsion and the following ingredients can enhance the stability of the formulation. 
Light stabilizer: 0.1% Oxynex ST liquid
Antioxidant: 0.5-1.0% Copherol 1250  (α vitamin E acetate)
Color Protector: 0.15% anhydrous sodium sulfite dissolved in 3% water 
Stabilizer:  Tinogard TT , Tinogard TL or Cibafast H 
Technical information
Trade name:ActiBiso-PR
INCI name:Phenylethyl Resorcinol
CAS No:85-27-8
Appearance: White to beige powder
Document download
COA
MSDS
Application experience