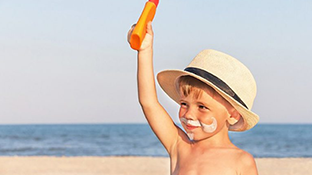 INCI Name
Benzophenone-4
Product performance and Application
ShieldBiso-BP4 is a water-soluble UVA+UVB sunscreen.
It has the following characteristics:
1. High absorption rate, non-toxic, no photosensitization, no teratogenic effect, good stability to light and heat.
2. It is easily soluble in water, and the aqueous solution is acidic, so it needs to be neutralized during use.
3. It is approved to be used in skin care products in Europe, the United States and Japan. It is widely used in sunscreen, honey, lotion, oil and other cosmetics to prevent skin aging caused by ultraviolet rays.
Storage: stored in a dry and cool place, sealed for 2 years.
Package: 25kg per cardboard
Addition: EU ≤ 5%, USA ≤ 10%, Japan ≤ 10%
Technical information
Trade name:ShieldBiso-BP4
INCI name:Benzophenone-4
Another name:2-Hydroxy-4-methoxybenzophenone-5-sulfonic acid
CAS:4065-45-6
Properties: white or light yellow crystalline powder
Document download
Application experience