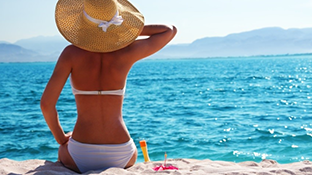 INCI Name
Diethylhexyl Butamido Triazone
Product performance and Application
ShieldBiso-HEB is an oil soluble UVA+UVB sunscreen.
It has the following characteristics:
1. The absorption rate is high, and the absorption wavelength range is 280-320nm.
2. It has good compatibility with greasy ingredients and is often added to sunscreen.
3. It has good compatibility and can be used in combination with other chemical and physical sunscreen agents, which is particularly effective in improving the sunscreen index of the formula.
Storage: stored in a dry and cool place, sealed for 2 years
Package: 25kg per cardboard
Addition amount: ≤ 10%
Technical information
Trade name:ShieldBiso-HEB
INCI name:Diethylhexyl Butamido Triazone
CAS:154702-15-5
Another name: Iscotrizinol
Properties: white powder
Document download
Application experience