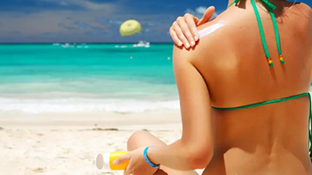 INCI Name
4-Methylbenzylidene Camphor
Product performance and Application
ShieldBiso-MBC is an oil soluble strong UVB sunscreen。
It has the following characteristics:
1. It can be compatible with most cosmetic ingredients; Insoluble in water, it is very suitable to be added to water-resistant products.
2. One of the most important UVB absorbers in Europe.
3. It can be used as a good solvent in octyl salicylate and Humosate, and can improve SPF.
4. It can improve the photostability of Methoxydibenzoyl methane.
5. Generally, it has no effect on pregnant women and is not acne causing.
Storage: stored in a dry and cool place, sealed for 2 years
Package: 25kg per cardboard
Addition amount: ≤ 4%
Technical information
Trade name:ShieldBiso-MBC
INCI name:4-Methylbenzylidene Camphor          
CAS:36861-47-9; 38102-62-4
Another name: 4-MBC
Properties: white to off white powder
Document download
Application experience