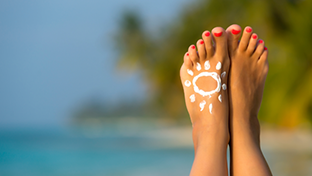 INCI Name
Phenylbenzimidazole Sulfonic Acid
Product performance and Application
ShiedBiso-ES is a highly effective water-soluble UVB sunscreen.
It has the following characteristics:
1. It is very suitable for preparing transparent water-based sunscreen gel, which can be used in water-resistant and sweat resistant sunscreen formula.
2. The light stability is excellent, and the combination with oil soluble sunscreen can effectively improve SPF.
3. It has excellent safety and formula compatibility.
Storage: stored in a dry and cool place, sealed for 2 years
Package: 25kg per cardboard
Technical information
Trade name:ShiedBiso-ES
INCI name:Phenylbenzimidazole Sulfonic Acid      
CAS:27503-81-7
Properties: white powder
Document download
Application experience