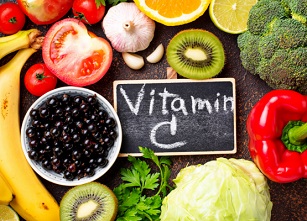 INCI Name
Ascorbyl Glucoside
Product performance and Application
Ascorbyl glucoside is a derivative of vitamin C, which has whitening and anti-aging effects. It is one of the important ingredients of cosmetics whitening materials.            
It has the following effects:
1. Brighten skin color and inhibit melanin formation
When Ascorbyl glucoside is converted into vitamin C and enters into skin cells, it can significantly reduce melanin formation by inhibiting the activity of the enzyme. It is an intermediate in the synthesis of melanin. Another additional benefit is that DOPA quinone is converted into levodopa at the same time, which can relieve the melanin formed and then reduce the skin pigment precipitation.

2. Resist UV damage 
It can reduce the free radicals produced by UV irradiation, reduce skin damage significantly, and protect skin in sunscreen products 

3. Anti aging 
Promoting collagen synthesis, improving wrinkles and rough skin collagen is an important protein in skin structure and protection. Vitamin C glucoside is converted into vitamin C, which is synthesized with collagen in fibroblasts after entering skin cells. It has obvious effect on reducing wrinkles and rough skin.

Technical information
Trade name:ActiBiso-VCG
INCI name: Ascorbyl Glucoside
Other name: Ascorbic Acid 2-Glucoside
Appearance: White powder
CAS: 129499-78-1
Document download
COA
MSDS
Application experience