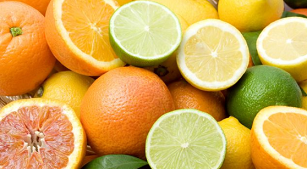 INCI Name
Ascorbyl Tetraisopalmitate
Product performance and Application
ActiBiso-VCT is an oil soluble vitamin C derivative. Vitamin C has many functions as a cosmetic ingredient, including brightening skin, promoting collagen synthesis and inhibiting lipid peroxidation. However, vitamin C is easy to oxidize and discolor, so it is difficult to use in cosmetics. Therefore, more stable derivatives have been developed. Ascorbyl Tetraisopalmitate (ActiBiso-VCT), Vitamin C Magnesium Phosphate (ActiBiso-MAP), Vitamin C Sodium Phosphate (Actibiso-SAP) and other water-soluble VC derivatives. Oil soluble vitamin C derivatives can be used for Ascorbyl Tetraisopalmitate. It is stable at high temperature and has good solubility in oil. Ascorbyl Tetraisopalmitate shows excellent transdermal absorption, and decomposes into free vitamin C in the skin to achieve physiological function. Ascorbyl Tetraisopalmitate can be widely used in all kinds of skin care, beauty and other cosmetics.
It has the following advantages: 
Excellent percutaneous absorption
Inhibition of tyrosinase activity and melanogenesis in cells
Reduce UV induced cell / DNA damage
Prevention of lipid peroxidation and skin aging
Good solubility in common cosmetic oils
Sod like activity
Stable for heat and oxidation
Little discoloration
Cell regeneration effect
Features: Ascorbyl Tetraisopalmitate is a more stable vitamin C derivative than its precursor. However, under certain conditions, Ascorbyl Tetraisopalmitate may change color. Please use with the same care as vitamin C. 
1. The pH range of the designed preparation process shall not be higher than 6.0. L    2. It is recommended to use chelating agent in the formula, because chelating agent is very effective in preventing discoloration. 
3. Contact with water may cause oxidation of Ascorbyl Tetraisopalmitate, so it is suggested to add a long chain polyoxyethylene surfactant stabilizing system and strengthening the mask.
4. Avoid heating for a long time.
Shelf life: 2 years
Package: 1kg / aluminum bottle
Technical information
Trade name:ActiBiso-VCT
INC name: Ascorbyl Tetraisopalmitate
Other name:Tetrahexyldecyl Ascorbate;
CAS: 183476-82-6
Appearance: Colorless to light yellow liquid
Document download
COA
MSDS
Application experience