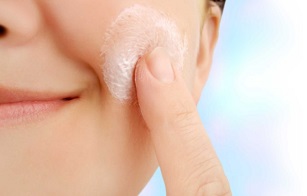 INCI Name
D-Panthenol
Product performance and Application
D-panthenol, also known as vitamin B5, is widely used in the fields of beauty, cosmetics, medicine and food.
Skin care
D-panthenol has low molecular weight, deep penetration, improved skin texture, and strong moisturizing. Promote epithelial cell growth, anti-inflammatory and accelerate wound healing. Repair sunburn, eczema and baby diaper eczema.
Hair care
D-panthenol has long-term moisturizing function for hair, preventing hair from branching and loss, and repairing hair. It can increase the density of hair and improve the luster of it.
Manicure
Enhance hydration, improve nail flexibility and make nails healthier.
Technical information
Trade name: ActiBiso-VB5
INCI name: D-Panthenol
Other name: Dexpanthenol;Provitamin B5
CAS: 81-13-0
Appearance: colorless to light yellow liquid
Document download
COA
Application experience